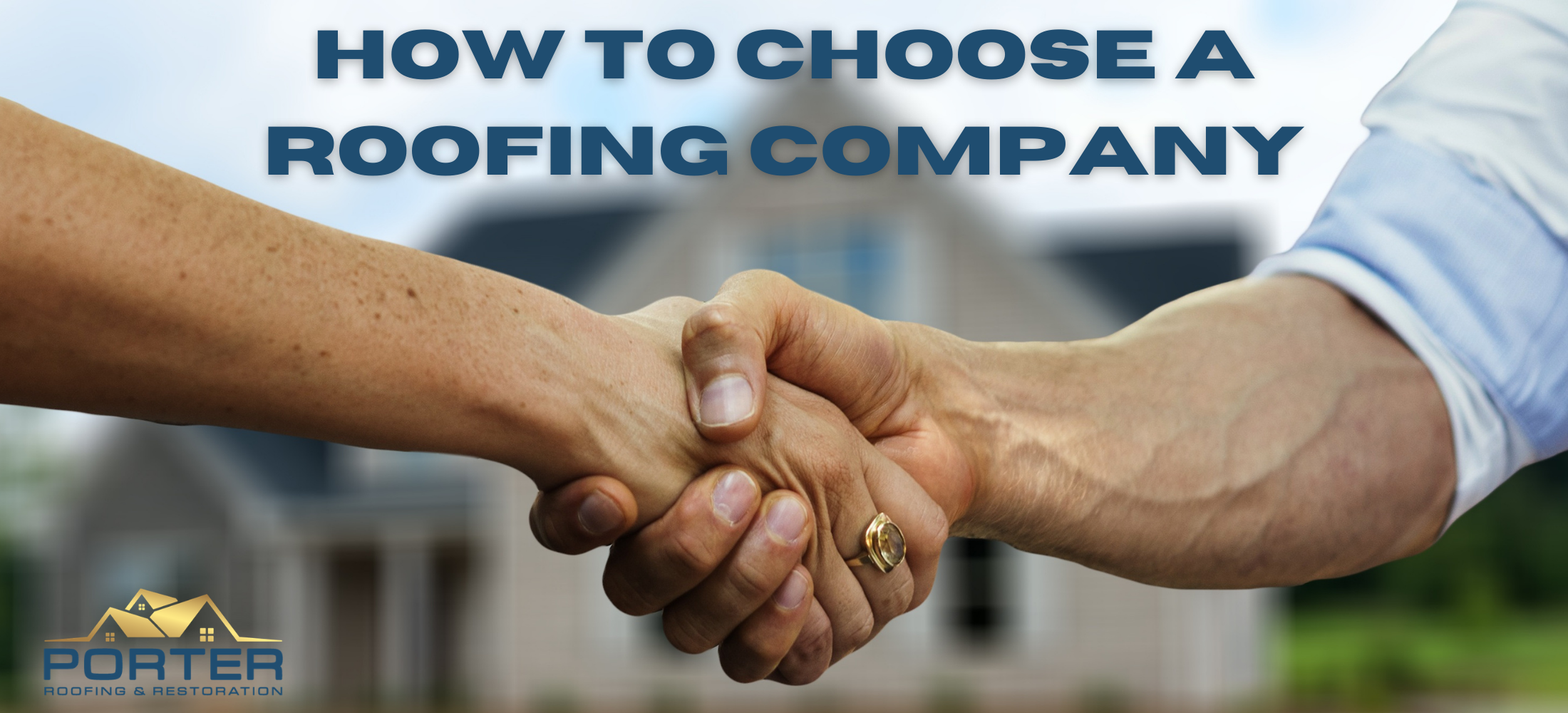 Are you in need of a contractor to restore your roof? Do you know how to choose the best one for your family's needs? Let Porter Roofing & Restoration help with some of these top tips so you can have your home back up to code in no time.
Research Better Business Bureau (BBB) ratings
The Better Business Bureau helps consumers find businesses and brands that they can trust. When you seek out a company with the BBB Accreditation Seal, you'll know that they have a commitment to integrity, ethical business practices, and customer service.
Here at Porter Roofing & Restoration, we are proud to be officially BBB-accredited for Central Indiana with an A- rating (and we're 5-star rated on Facebook). Don't forget that you can add a rating of your recent experience as well; we'd love to hear from you!
Ask Around for Local Referrals
When you are seeking out a roofing company, it can be very helpful to ask local friends and neighbors for recommendations. This also gives you the opportunity to view completed work from a roofing company in person.
Don't forget to check out social media, where you can crowdsource recommendations from local neighborhood or community Facebook groups. We've got some incredible social media fans at Porter Roofing & Restoration, and they'd be happy to share their experiences with our team with you!
We can also provide references from previous customers upon request.
Ensure Proper Licensing & Insurance
Your roofing contractor should always have proper licensing and insurance for their company, employees and subcontractors. This can prevent future litigation if an accident were to occur during work on your property.
Our relationship with customers is one built on trust, so you can remain confident that your Porter Roofing & Restoration team is fully insured during your roofing work. You can always ask your personal sales agent to provide a copy of our Certificate of Liability Insurance policy and General Contractor License.
Learn More about Manufacturer Partnerships
When searching for a roofing company, make sure that they work with high-quality material manufacturers to obtain the supplies for your home project. Porter Roofing & Restoration only partners with the top local roofing and material suppliers, such as Owens Corning Roofing, Insulation, and Composite Materials, Beacon Roofing Supply and more.
Check your Material Choices
Your roofing company should offer a wide variety of materials and services to choose from for your roofing, soffits, fascia, etc. Materials should not only be functional and weather-proof, but they should also be beautiful and increase the curb appeal of your home.
You'll want a roofing company who is up on the latest industry trends too. For example, metal roofing is heavily trending right now, and our team has been working with local homeowners who desire this unique look to update their Central Indiana homes.
Are you ready to choose Porter Roofing & Restoration as the contractor for your next project?

Contact

our office (317-350-ROOF) today for your free consultation!