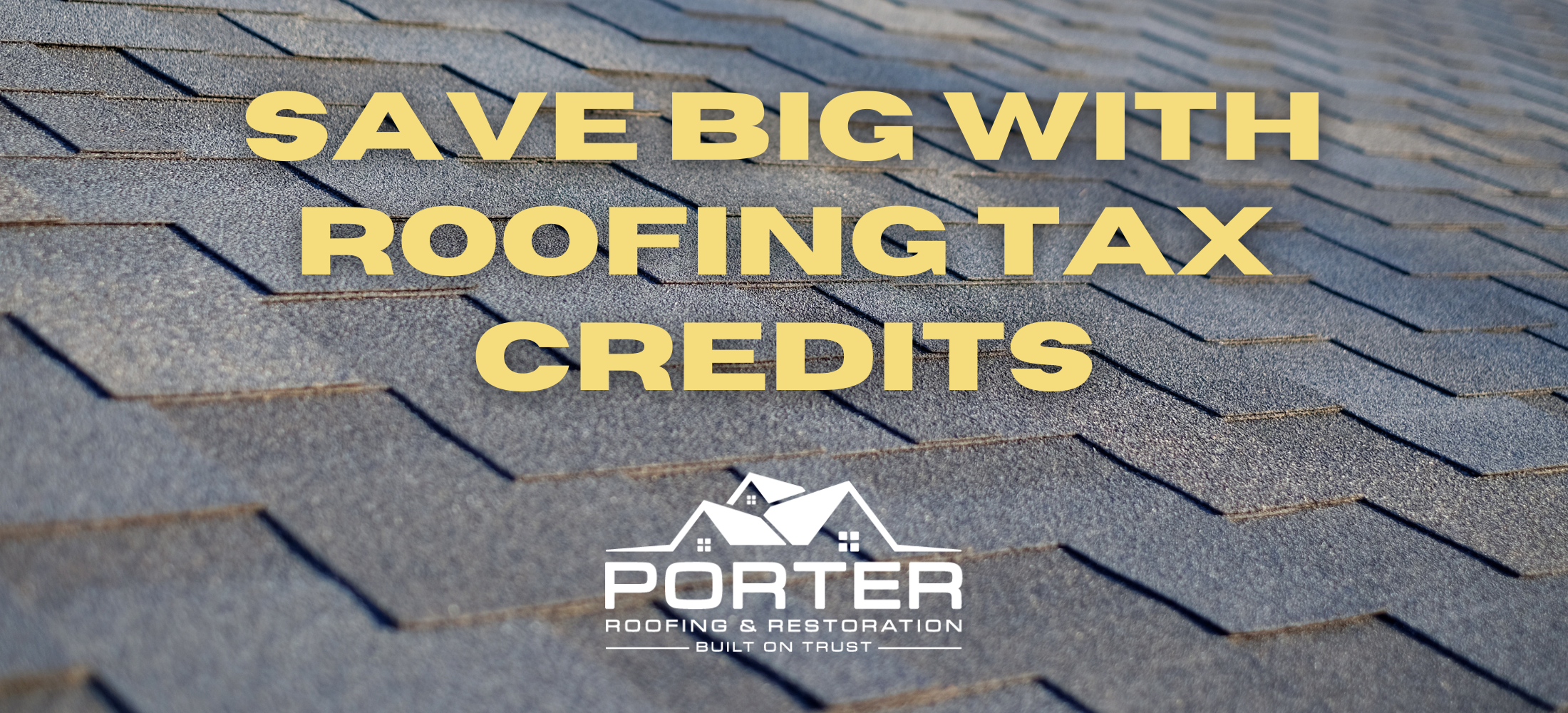 Tax season is here, and even though no one really loves filing their return… a potential refund is always the light at the end of the tunnel. If you made energy efficient upgrades to your home in 2020, including solar-reflecting shingles, you could be eligible for a variety of federal tax credits this year. Porter Roofing & Restoration is here to help guide you through your tax savings — and to continue to improve your home's efficiency for future tax returns!
What are ENERGY STAR® tax credits?
You may have heard about tax savings for installing energy-efficient appliances in your home, but your roofing products may also be eligible for federal tax credits. ENERGY STAR® rated asphalt shingles, like the ones we install from Owens Corning, are designed to decrease heat transfer to your home and offer you credits due to their efficiency. Available in a variety of solar-reflecting colors, Owens Corning shingles offer you both energy efficiency and durability you can depend on.
How do shingles improve efficiency?
Shingles that are recognized by ENERGY STAR® contain lighter, highly reflective granules that will reflect more of the sun's rays. This in turn lowers roof surface temperature by up to 100 F, which decreases the amount of heat transferred into your home. With a cooler roof, you'll find a more comfortable living space below, and your home's energy efficiency will be improved with less of a need to run your HVAC system.
How much can I earn in tax credits?
When you install a roof with ENERGY STAR® rated products, you can apply for a tax credit of 10% of their cost, up to $500 (not including installation). Working with Porter Roofing & Restoration gains you access to our roofing and insurance claim experts, who can help you navigate the coverage and credits that can help you save big on the major home investment of a roof installation.
Are there other benefits to these shingles?
In addition to the tax credits that come with solar-reflecting shingles, you'll also enjoy lower energy bills and less wear and tear on your HVAC system. Maintaining an energy efficient home can also positively impact our environment due to lower energy consumption. And ENERGY STAR® rated shingles can also extend the life of your roof; reduced temperatures from the reflective granules will slow asphalt aging and delay the need for repair or replacement.
Are there any other roofing tax credits?
If you recently installed an ENERGY STAR® qualified skylight in your home, you could be eligible for a tax credit of 10% of the cost (up to $200). Porter Roofing & Restoration can also upgrade attic insulation during our roofing installations, which could earn you additional tax credits of 10% of the cost on your return, up to $500.
If you have questions about your tax credits or installing an energy efficient roof, contact our team

online

or at (317) 350-ROOF. We look forward to helping you discover the potential savings in your next home improvement.