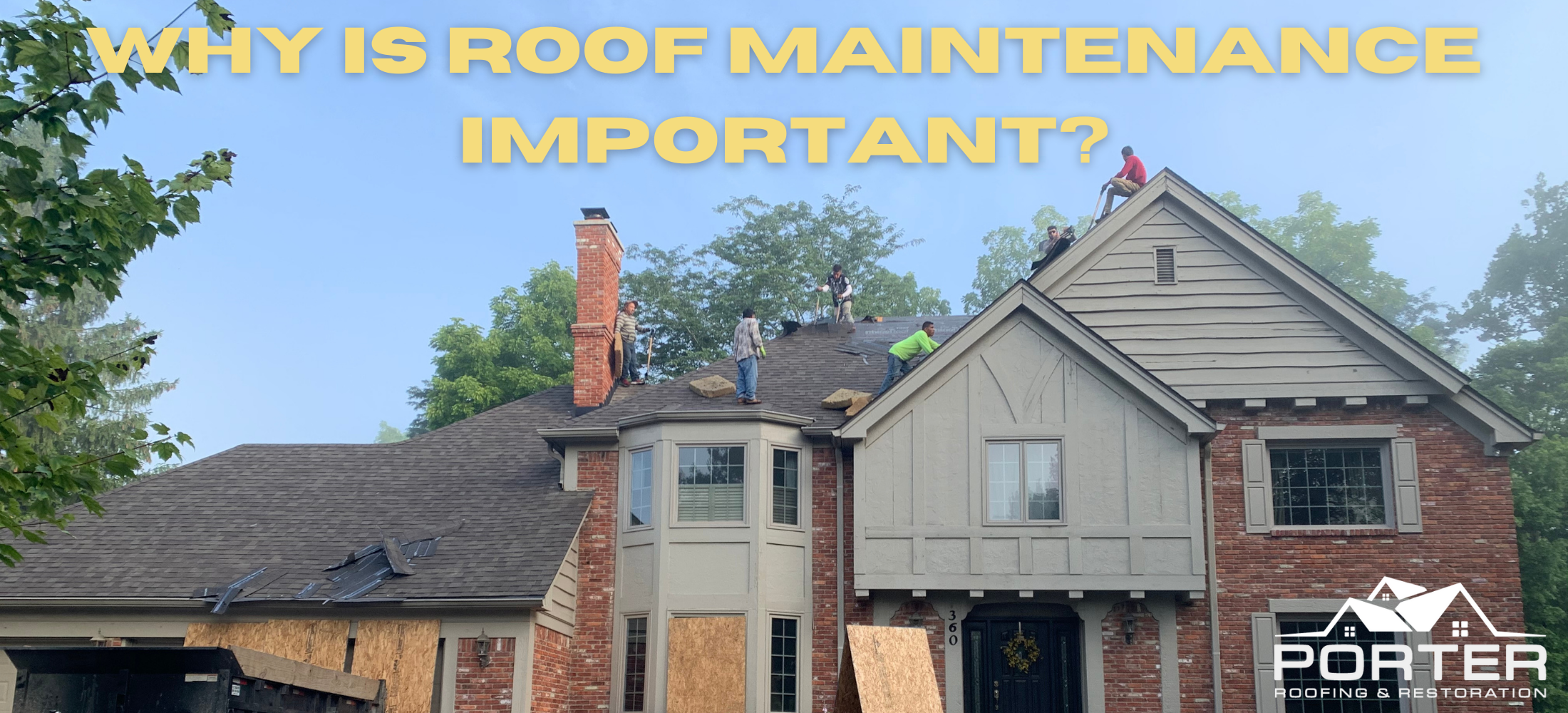 Did you know that your roof has the greatest exposure to damaging weather, but is usually the least maintained part of your home? At Porter Roofing & Restoration, our team of experts know the importance of ensuring your roof is well-maintained to keep your family's home protected from the elements.
Even a small issue with your roof could lead to big problems — and small issues are tough to spot from the ground. Learn more about our top four reasons for scheduling regular roof inspections and maintenance for your Central Indiana home.
Extend Your Roof's Lifespan
The roof is the most important part of your home. And because it is the most exposed area of your home, it should be regularly inspected for damage or other issues. Older roofs can often be repaired to successfully extend their lifespan, but only if the damage is caught early enough.
Newer roofs can also experience weather damage, and without proper maintenance, they won't last anywhere as long as they could with regular inspections. Even just having your gutters cleaned out of falling leaves and debris will help prevent roof/fascia damage and keep your home's exterior working the way that it should.
Regular Maintenance Catches Leaks Early
The last thing you want in your roof is a leak into the attic or main living areas of your home. Catch leaks before they cause major damage with regular roof inspections and maintenance. Repairing a leak early on is much simpler than having to also repair structural damage/rot, replace priceless home items, or even replace your entire roof.
Save Money on Preventative Measures
If you want to save money on repairs in the long run, the best thing you can do for your roof is schedule regular maintenance inspections. Not only is repairing a small leak or issue simpler for your contractor, it is also more cost effective. Even with proper insurance coverage, investing in inspections for small repairs early on is your best bet to keep your roof well-maintained.
Peace of Mind with Periodic Maintenance
Worrying about the state of your home, and how it will protect your family, is no way to go through life. Scheduling regular maintenance for your roof will give you peace of mind that your roof is functioning as it should. Especially when a big Midwest storm hits, you don't want to be left wondering if your home is prepared.
In order to keep your roof properly maintained, we recommend a professional roof inspection from the experts at Porter Roofing & Restoration every one-two years, or sooner if you suspect a leak, weather damage, or other issues. You can schedule your inspection today

online

or by calling 317-350-ROOF.