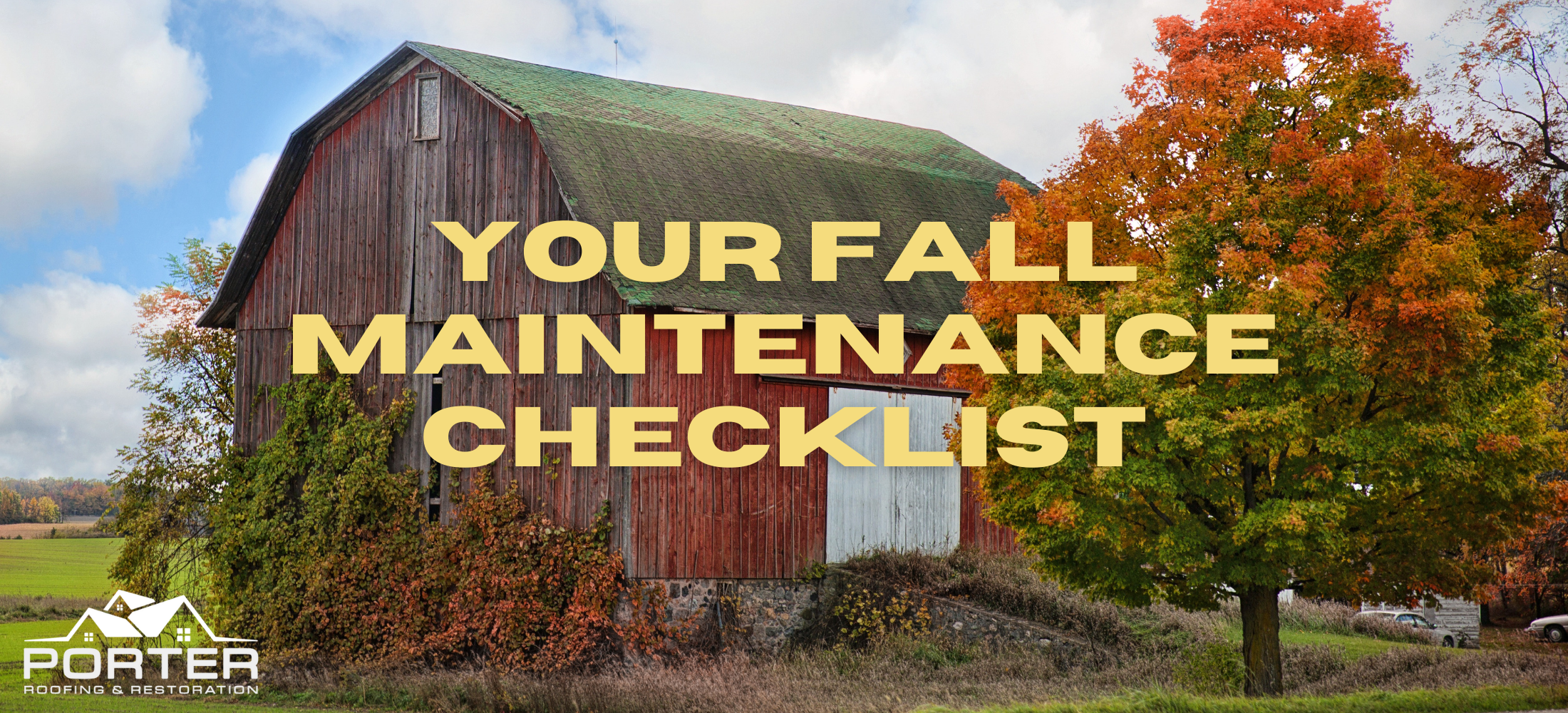 What should you include on your home's fall maintenance checklist? How about a roofing inspection from the trusted experts at Porter Roofing and Restoration? Let us share all about why fall is a great time for roof repair here in the Indianapolis area.
Take Advantage of Cool Temperatures
Fall weather often gets a warm welcome here in the Midwest, but those cooler temperatures aren't just advantageous for hayrides and apple picking. Cooler weather is more convenient and comfortable for your professional installers, and it brings the ideal temperature for asphalt shingle thermal sealing. But don't wait too long, because shingles can become brittle and break more easily during installation in extremely cold temperatures.
Enjoy the End of Stormy Season
Fall in Central Indiana generally means the end of severe thunderstorms and tornadoes. This will give your roofing company a chance to assess and repair any seasonal damage your roof may have sustained during spring and summer. Reroofing during the spring stormy season can also bring delays for rain and can impact the quality of the seal, so fall is often the best season for it.
Clear out Clogged Gutters
Spring storms and windy fall weather can mean a lot of leaves and other debris in your gutters. Outdated or poorly designed gutters will get easily clogged with excess debris, and that can end up damaging not just your gutters, but your soffits and fascia as well. We'll take a look at your gutters during our professional roofing inspection, and we can recommend solutions for a more efficient gutter system like those from our partners at Wilco Supply.
Prepare for Winter Weather
On the other side of the spectrum, winter storms will be here before we know it. Heavy winds and snowfall can bring damage to your home's roof, especially if it is already in poor condition from summer storms. Scheduling an inspection with Porter for the fall season allows us a chance to help prevent any future damage and additional expenses during the least ideal time for repairs.
Save on Energy Efficiency
A big reason to have your roof inspected and repaired during the autumn is to ensure you have the best insulation possible during the cold winter months. You could help pay for your new roof or shingle repairs with the money that you'll save on heating your home. And being energy efficient means you won't just be saving money, but you'll also be helping to save the environment.
Are you ready to

schedule

your FREE fall roof inspection with Porter Roofing and Restoration?

Contact us

today to learn more about our trusted roofing experts or set up an appointment time that is convenient for your family.